The Peak View Cottage is located on the Kotagiri – Coonoor highway and is three kms from Kotagiri town. It has spacious, well-furnished rooms with all amenities to make your stay the most comfortable.

The rooms open out into an attractive garden space with a panoramic view of tea gardens. Hygienically prepared, appetizing food with a homemade touch is available on request. Make dining a pleasure by making use of the outdoor dining facilities.

Peak View Cottage is easily accessible and near to all major sightseeing locations. The calm, soothing, and pollution free environment is bound to awaken all your senses and reconnect you with nature.

We would pamper you with a range of facilities like well-furnished rooms with all amenities to make your stay the most comfortable.
»
Located at prime location on the Kotagiri
»
Good Greenery in surroundings
»
Eco Friendly Environment
»
Camp fire on request
»
Seperate car parking area
¬ Read More
Charming and scenic, Kotagiri is the best-kept secret of the Nilgiris district. It enjoys the world's best climate next only to Switzerland. Kotagiri has always played second fiddle to its sister Ooty.
»
Kodanad View Point
»
Catherine Falls
»
ELK Falls
»
Longwood Shola
¬ Read More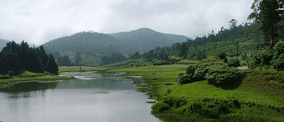 Nilgiri Hills have some of the most fascinating and exotic hill stations and wildlife sanctuaries and parks. The region also offers you some of the best picnic spots of India.
The Nilgiris also provide you an opportunity to watch beautiful tea gardens on steep hill slopes.The scenic beauty, fresh air, exotic plants and wide varieties of wildlife, a visit to Nilgiri Hills offers you perfect enjoyment conditions.
¬ Read More